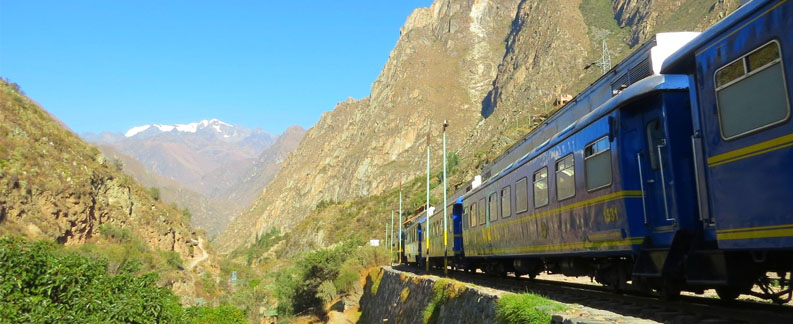 Duracion: 4 Days
Ubicacion: Cusco, MachuPicchu, Aguas Calientes, Sacred Valley, Urubamba, Ollantaytambo
Book Now
ITINERARY
Day 1 Cusco – City Tour & 4 Ruins:
We will wait to your arriving to the city of Cusco and are taken to your hotel, where the rest of the morning is free time to rest and to acclimate yourself to the elevation. In the afternoon, start our tour by the city in the principal Inca Temple of "Qoricancha" where we can discover an exquisite architectural feats of the ancient settlements of the incas, then we will visit The Cathedral, ubicated in the northeast side of the Plaza de Armas is the main attraction, is a marvel of the religious art possessing many paintings from the Cusqueña School. Tambomachay is an Inca ceremonial enclosure where you can see the Inca architecture combined with beautiful fountains of the great Inca hydraulic engineering. Qenqo is a beautiful complex of religious use carved from a single block of stone temple this amazing place means 'zigzag' because it is covered with zigzagging channels. Sacsayhuaman is a huge and impressive megalithic constructions, built with a religious purpose, in Sacsayhuaman is celebrated the Inti Raymi and from which we get a view of the city of Cusco and the great Mountain of Ausangate. Overnight at selected hotel.
Day 2 Sacred Valley: Pisaq – Ollanta – Overnight Aguas Calientes
This day we travel through the Sacred Valley, our first step is the traditional town of Pisaq, famous its colorful handicraft market, colonial ovens, a place where we can enjoy everyday life and style of Peruvian people and enjoy the surrounding landscape, after our buffet lunch at the town of Urubamba, we visit Ollantaytambo, this Archaeological site is a living city with a beautiful temple and impressive set of Inca terraces built with large blocks of stone brought from the quarry Cachicata located across the valley. At the end of this tour, we'll board the train to Aguas Calientes for 1 and half hour and spend the night in this small town before heading to the famous Machu Picchu the next morning.
Day 3 Machu Picchu – Cusco
This day you're going to visit the great wonder of the world: Machu Picchu, our day start leaving the nice town of Ollanta heading to Aguas Calientes, we're going to board the train to Aguas Calientes, where we'll board a bus for a short ride up to Machu Picchu to start a full guided for about 2.5 hours, to bring you all the history that surrounds this mysterious and magic place, so that later you can have free time to explore and enjoy the breathtaking Inca city. In the afternoon, you can descend to Aguas Calientes for lunch and later board the train from Aguas Calientes to return to Cusco (Cuzco) where you be taken to your hotel.
Day 4 Cusco – Departure
At the scheduled time, you will be driven to the airport for your flight to your next destination.
TOUR INFORMATION
Transfer to and from airport to hotel.
Transfer to and from hotel to Train Station.
Professional English speaking Tour Guide.Private Transportation.
Entrances fee for all sites in City Tour+4 Ruins and Sacred Valley.
RT Train ticket from Poroy/Ollantaytambo to Aguas Calientes.
RT bus tickets from Aguas Calientes – Machu PicchuEntrance fee to Machu Picchu.
Lunch in Sacred Valley.
Lunch in Aguas Calientes.
02 Nights in Hotel in Cusco.
01 Night in Hotel in Aguas Calientes.
Meals and snacks.
Entrance fee to Huayna Picchu.