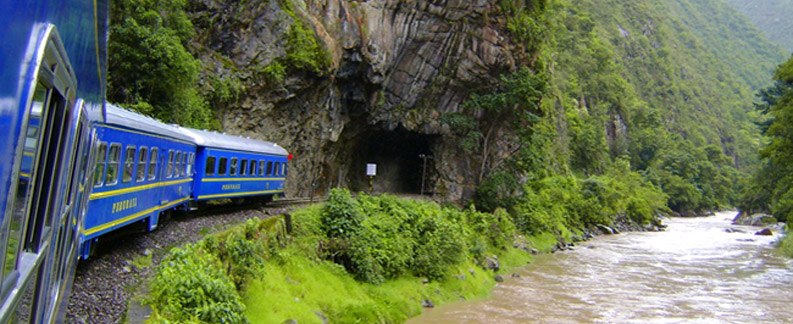 Duracion: 4 Days
Ubicacion: MachuPicchu, Ollantaytambo,Sacred Valley
Book Now
OVERVIEW
The Cachicata Trek to Machupicchu begins in the small town of Huata, along the Sacred Valley, is a trek with a regular level average, since from the top we can see the beautiful mountains surrounding the Sacred Valley, also allows us to appreciate the beautiful Inca quarries, giving us a better idea of Inca architecture, then descend to the picturesque town of Ollantaytambo, and then continue our adventure to Machu Picchu and enjoy of the majesty Inca City.
The Cachicata quarries are located in front of the Archaeological Complex of Ollantaytambo, this trek gives us the experience of being able to observe the Inca quarries with which the present ruins of Ollantaytambo were constructed. Our trek will start in the town of Sojma located in a small canyon next to the great Sacred Valley of the Incas, also known as Pachar.
Being able to observe the megalithic rocks will help us to understand the great advanced knowledge of architecture that had the Inca culture, during the trek we will have a unique view of the great mountain peaks that surround the Valley and allowing us to have an amazing and unique panorama of the Sacred Valley of the Incas.
ITINERARY
Day 1 CUSCO – SOJMA – PEROLNIOC:
We will leave from Cusco early, and we drive to the Sacred Valley of the Incas reaching Pachar, and start our trek along the mountain by a gentle climb for about two hours until the next village called "Sojma", after a short break, we climb to the beautiful waterfall "Perolnioc", from where we will continue our trek to the archaeological site of the same name, located at the top of the waterfall (3, 680 m.a.s.l.), from where we can see part of the Sacred Valley of the Incas, slightly above rest to have a delicious lunch and then we continue our adventure to reach our first camp.
Meals Included: (B)(L)(D)
Day 2 CHARCAHUAYLLA – CACHICATA:
We leave our camp site, after of our breakfast, for continue our trek surrounded by the beautiful nature of Cusco Valley beginning with a climb to the Pass of Charcahuaylla (walking time is approximately three hours). After a short descent, we will enjoy a delicious lunch for then walk up the mountain for another hour and enjoy of splendid scenery of the Sacred Valley. Throughout the walk, we will have a great view of the Sacred Valley of the Incas, likewise appreciate the mountain ranges that surround the Sacred Valley such as the Veronica, Huacayhuillca, Pumasillo, Chicon and other peaks, and just a bit longer we can reach our final camp "Cachicata" to rest and enjoy the place.
Meals Included: (B)(L)(D)
Day 3 CACHICATA – OLLANTAYTAMBO:
This morning, we will explore the most famous Inca quarries called "Quarries Cachicata" is a drop in natural rocks, a very important place during Inca times, because in this place each piece is worked, and huge pieces were transported to construction Inca archaeological site of Ollantaytambo, leaving as evidence of a large unfinished project. Here also we can see some Inca tombs, then continue our descent to the village of Ollantaytambo that after lunch, we will take the train to Aguas Calientes and prepare for the next day at Machu Picchu (Machu Pichu).
Meals Included: (B)(L)(D)
Day 04 MACHU PICCHU – CUSCO:
After spending a pleasant night in the small town of Aguas Calientes, and an early breakfast, we will board a bus for a short ride up to Machu Picchu to start a full guided for about 2 hours, so that later you can have free time to explore and enjoy the breathtaking Inca city. In the afternoon, we will take the train from Aguas Calientes to Cusco (Cuzco) where you be taken to your hotel.
Meals Included: (B)(L)
TOUR INFORMATION
Pre briefing before the trek.
Pick up from your hotel in the morning of trek departure by private transportation.
English/Spanish speaking professional Guide.
Chef and support staff. Meals as described in itinerary: (B) breakfast (A) lunch (C) dinner, our chef will prepare traditional Peruvian food with selected quality food, typical of our region and great care in preparation. If you have any special preference, let us to know in advance.
Tents Eureka Timberline 4 Seasons.
Camping Equipment: dining tent, kitchen tent, tables and chairs, utensils.
Biodegradable bathroom tent.
Personal inflatable Mattress Thermarest.
Personal Duffle.
Horsemen who will lead the horses and movement of equipment.
Horses and/or mules to carry the camping equipment, kitchen equipment and dining, backpacks, sleeping bags and mattresses.
An emergency horse, which can be ridden if you are feeling ill or feels a little slower.
Train ticket from Ollantaytambo to Aguas Calientes.
Hotel in Aguas Calientes, according to costumer choice.
Bus up and down to Aguas Calientes – Machupicchu and vice versa.
Entrance to the citadel of Machu Picchu.
Train ticket from Aguas Calientes to Cusco.
Private transport back to Cusco.
First aid kit and oxygen.

Breakfast on 1st day.
Dinner on 3rd day.
Tips for Horsemen, cook and guide.
An additional horse for passenger's luggage.
Sleeping bag.
Huayna Picchu Entry (is $15 extra, if you want to do it, has been booked in advance)

Original passport.
A light day backpack with personal items and toiletries.
Clothing molting (suitable clothing like warm and fleece clothes for night and light clothes for day, because the weather conditions change along the day).
Personal Medication.
Hiking boots.